SaaS Integrated Control Systems
Industry 4.0 started with integrated management system.
Maximize efficiency and ease maintenance for input resources.
Diagram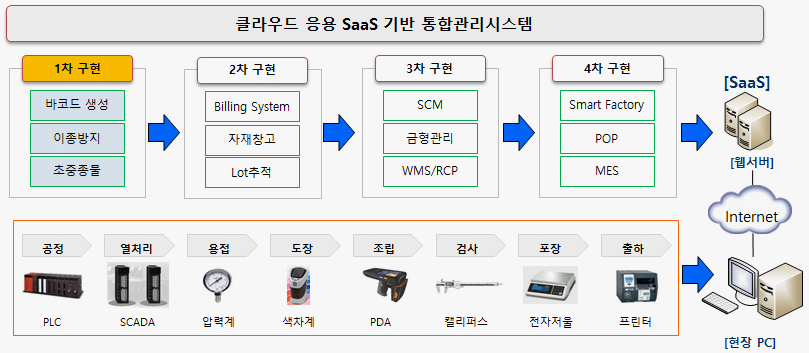 Integrate work system with web program and deliver site collection data to web server using field PCS
Future-type manufacturing plant created by IoT and big data
Smart Factory is not just a machine that works on behalf of people, but a concept that enters data through the Internet of Things and builds an optimized production system by converging various new technologies such as cyber physics systems, big data and 3D printers into the production process.
The core of smart factory is CPS (Cyber Physics System).
CPS is a system that connects physical space where products are manufactured and manages physical space by using sensors and connecting it to the Internet, which allows the production of customized products that reflect the needs of customers through autonomous linkage between small production modules, instead of the way that pre-established production plans are printed en masse.