The micro grid links distributed power, such as wind and solar power, to the power system.
Systems that provide power in an independent form while providing power
in a stable manner as the environment changes.
Vision
The reason why microgrid is so popular is that it can have its own power supply network instead of relying on a central power plant.
Compared to the traditional method of power generation, there is little loss in the transmission process and the power efficiency can be increased.
It also uses renewable energy primarily, which can reduce carbon emissions.
In the future, we need to develop technologies that can control renewable energy sources such as wind and solar energy and ESS to keep up with the global market.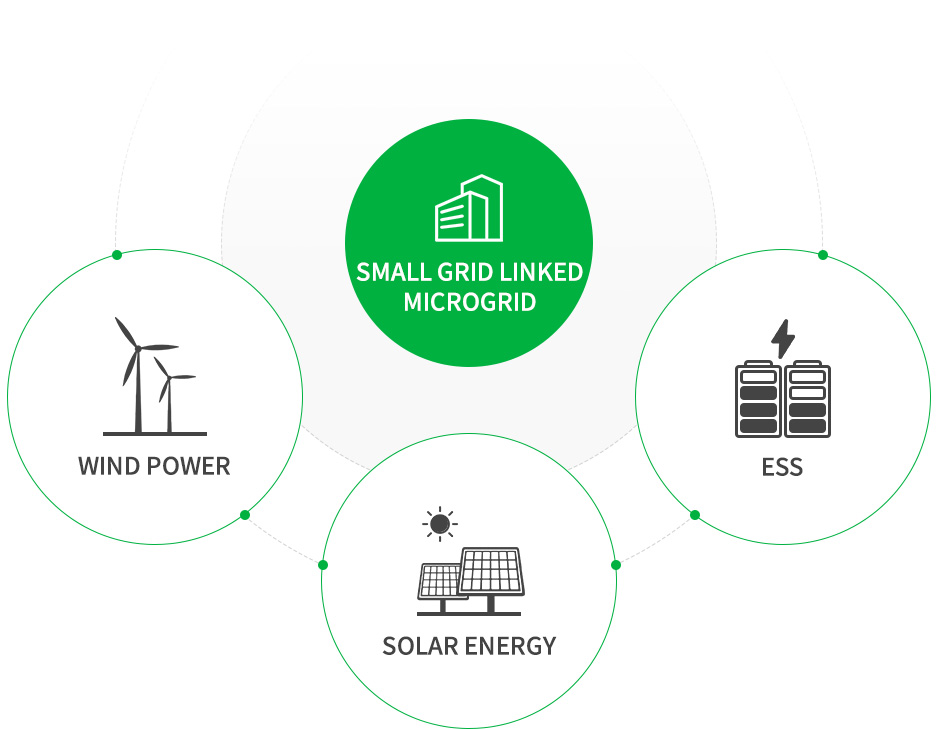 Case of Application
Hamil Soft has successfully established a new and renewable energy system in overseas eco-friendly energy towns.
A micro-grid with wind-linked + grid links, it performs operation/control and remote monitoring of the BMS and PCS.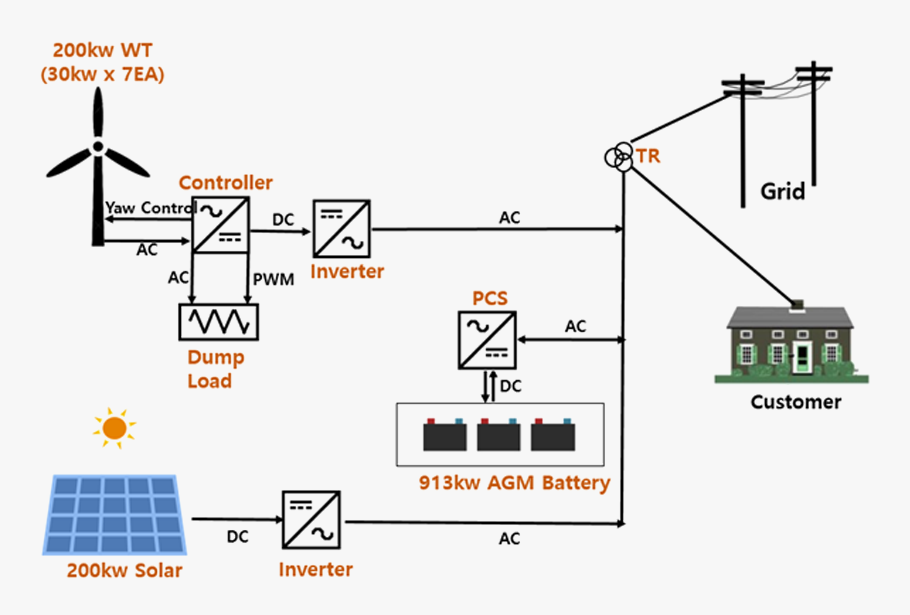 Prediction of Load (Power, Heat) and Renewable Energy Power Generation / Economic Power Supply, Automatic Power Control and Optimal Development Plan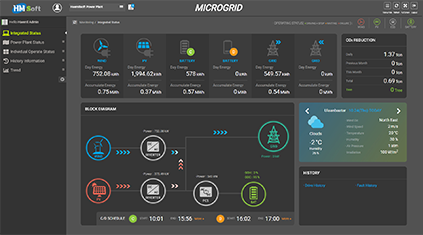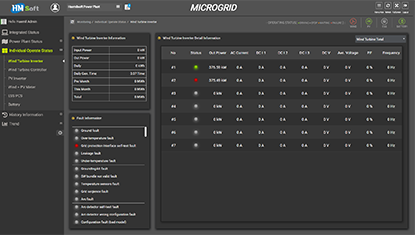 New Growth Powered Microgrid Extensibility